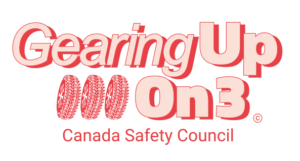 Did you know…
The Canada Safety Council's On3 Three Wheel Program, developed in co-operation with the Federal Government, is endorsed by all levels of government and the Insurance Advisory Organization. Since The Canada Safety Council's inception in 1974, it has gained worldwide recognition for the finest rider-training programs anywhere in the world.
Course Highlights
As a result of successfully completing this course in only 10 hours of theory and basic/advanced manoeuvres, you:
Will be eligible for the M2m Licence. (you must go to the DriveTest Centre within 6 months)
May benefit from reduced insurance rates.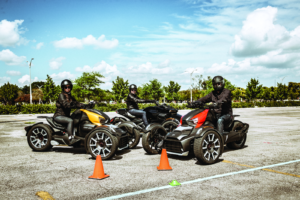 You Will Also Understand
As a result of successfully completing this course in only 10 hours of theory and basic/advanced manoeuvres, you will also understand:
Braking
Cornering
Collision avoidance
Road riding
Emergency braking
Cold starting
Emergency techniques
Pattern riding
Correct gear changing
Signals & shoulder checks
Operation & control synchronization